Now into the 11th year of operation in our state-of-the-art clubhouse, the newest and most modern of its kind in the province, we have become one of the most popular wedding and special event facilities in the marketplace. We host more than 60 weddings annually, we are less than 5 minutes from Portage and Main, we truly are so near, yet so far beyond.

The Pattison Atrium can accommodate up to 250 people for your special day, and features windows that provide a tremendous view of our 18th hole and the Seine River. Named in honour of long-time members Gordon and Margaret Pattison, the Atrium shares characteristics with its namesakes. Gord was generous, impressive, and welcoming, while Marg is bright, sunny, and warm.

To complement the Pattison Atrium, we feature the Chester Solarium. Named for the first Head Professional in club history, the solarium can be used as a bar space or quiet room for your wedding.

Both the Pattison Atrium and Chester Solarium are available to members and non-members alike.

Weddings Photo Gallery

Please click on a thumbnail for a closer look.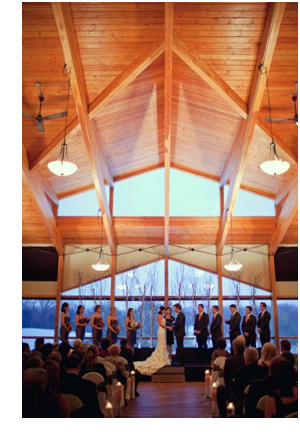 Testimonials

Click here to see what people have to
say about their special day at St. Boniface Golf Club!